Our Personal Injury Legal Content Writer Shares SEO Tips for Personal Injury Lawyers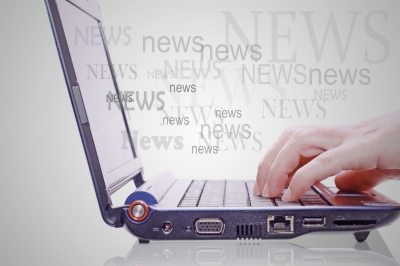 It is imperative for personal injury lawyers and law firms to have a strong website that ranks well on Google. This is why SEO tips for personal injury lawyers should be treated like a treasured secret. Statistics back this up too, with 96% of people seeking legal advice use a search engine, with 63% of these searches being non-branded. Non-branded searches are searches that do not name a lawyer or law firm in the search, such as "Newark trucking accident lawyer" or "Columbus auto accident lawyer," as opposed to "John Smith trucking accident lawyer" or "Smith Law and Associates." This means that personal injury lawyers who want to have the best results on Google searches need to have strong content and search engine optimization, or SEO.
Our personal injury legal content writer knows that SEO is the way for personal injury law firms and personal injury lawyers to get to the first page of Google. Yes, you can always buy paid Google ads. But these are expenses and only last as long as you keep swiping. Whereas true organic results require more effort and patience upfront, but using proper SEO can produce long-lasting results that are a fraction of the cost.
All personal injury lawyers should strive to have organic SEO results. Use some of these SEO tips for personal injury lawyers to help your law firm and law firm blog get higher search results on Google.
SEO Tips for Personal Injury Lawyers
1) Create Solid Content
It is always said that, with Google, content is king. And it is absolutely true! Content is what drives law firm websites to the top of search engine results. Law firm content for personal injury lawyers should meet at least the following criteria:
Any blog posts or pages should be a minimum of 300 words, ideal is 500 words, and solid pages are over 1,000. Many of the top spot search engine businesses have pages that are over 2,000 words.
Posting at least 3 days a week, with 5 being ideal, 7 being preferred, and more than once a day being exceptional.
Blog posts must use tags, categories, slugs, meta-descriptions, and other behind-the-scenes SEO.
Blog posts need to be easy to read for not only injured prospective clients, but also for bots and algorithms that will put the post on a search engine.
Blog posts need to hyperlink to a relevant page to your website, and a relevant page outside of your website (a type of backlinking).
Use geographic locations or references such as "Los Angeles trucking accident lawyer" or "San Diego auto accident attorney" as opposed to just "California trucking accident lawyer" or even worse, just "trucking accident lawyer." The more narrow the field, the less competition, and the more likely that you can be effective. Our auto accident legal content writer and trucking accident legal content writer can help draft these types of law firm blog posts.
2) Find Your Keyboards and Use Them!
Keywords are the buzzwords that Google and people use to find your content and website. These are the words you should build your website and content around. You'll need to find what your keywords are. Usually they are related to your practice such as "personal injury lawyer" or "Houston trucking accident lawyers." Other times it could be more narrow such as "Los Angeles traumatic brain injury lawyers." You need to evaluate what cases you want to focus on and what keywords people are searching for to get those types of cases.
To do this, Google has certain tools that you can use. Google Trends is a good one to see how certain keywords are trending (HINT: "lawyer" and "attorney" are not the same!). Another good tool is Keyword.IO, which will take your keywords and generate many other keywords that are used in searches and are related to your main keyword. This is a great way to blanket-post about your keywords.
Finally, there is Google Keyword Planner. This used to be a part of Google Adwords (and it still is), but this is a keyword searches and planner on steroids. This is a very powerful and very accurate system which might take a little adjustment to use, but it can give you terms that people are searching. Testing buzzwords like "Jacksonville trucking accident lawyer" versus "Jacksonville trucking accident attorney" will show you which term has better hits and more searches so you can use that in your writing.
3) Make Your Website Mobile Friendly!
Mobile use has skyrocketed for internet searches over the last few years. This includes for lawyers like personal injury lawyers and law firms. Having a law firm blog that is also mobile friendly has now become imperative to getting on the first page of Google. Yes, imperative! Google has even publicly noted (which it rarely does for SEO), that it is particularly considering how mobile friendly a website is when it considers search engine results.
Personal injury lawyers and law firm blogs can easily improve this with a simple plugin for their WordPress website. There are a lot potential plugins to search and they all work with many different features. You can't go wrong. Pick one that looks the best for your law firm today.
4) Speed Up Your Law Firm Blog and Law Firm Website
Google looks for how fast a website loads and presents information as a factor in search engine results. This means having an optimized website for speed is important to increasing your Google page rank. You'll need to use plugins to help cache information and keep things moving. You will also want to use properly sized photographs, make sure they are JPGs, and get rid of unnecessary movies, animations, and other resource-sucking visuals.
5) Update and Keep your AVVO, Justia, Super Lawyers, Top Ten, and Other "Award" Websites Linked to Your Website
All of these "award" websites and services are great for lawyer marketing because they are authoritative websites linking back into your work website. This is a type of backlinking which can really improve your law firm's website and ranking. In addition, having accurate profiles on these websites just gives you another chance to cast a wide net to get clients.
6) Make Sure You Are On Google Business
Google business is a free and easy way to get your personal injury law firm some serious SEO. By setting up your Google business page listing, it provides strong SEO directed to your website at your location. Thus, people search physically near you will be more likely to get your website and law firm brought on the very top of their Google results. If you have even minimal SEO, you will most likely be in the top 5 of those results. The stronger SEO and more relevant your page and business is to the search, the more likely you will be at the top of that search. Use this tool because it only takes a few minutes to set up!
Bonus: Get reviews from colleagues, clients, friends, (okay family too), as well as other business partners you work with. Obviously, you want to ask individuals that are likely to give you a high rating or even just 5-stars. Do not ask someone who would most likely be giving you a lower rating or less stars. The point is to ask those who would give you good reviews.
7) Use Social Media
Social media is important for a few reasons. First, yes, it is a cheap way of getting backlinks. We saw a cheap way because it is 1) easy and 2) not super effective by Google. However, it will help a website more than helping. Second, the most important reason why you want to use social media is because it will drive traffic to your website. This means that you will be able to increase the activity on your website which is something that Google recognizes for authoritative websites. Third, social media is just another net to cast out to find new clients and new leads. It is also free to post to social media regularly and let your friends and family do the spreading of your links. This is particularly true for auto accidents because most people know someone who may have been in a car accident at one time and may find the information relevant.
8) Have Strong Practice Area Pages, and Use Your Blogs to Link to Them and Boost Them
Practice area pages are the pages of your law firm website which explains what fields of law you practice, what types of cases you handle, and what injuries or damages you are familiar with or would accept. For personal injury lawyers, practice area pages are the first line of getting new clients. These are important SEO cornerstones of your law firm website. This is why they should be updated regularly (once a month is ideal, once a year is mandatory). You can use your law firm blog to help support and boost your practice area pages too. Drafting blog posts related to the practice area pages (BUT not using the same keywords exactly!) can help your practice area pages rank better.
9) Create Authoritative Guides
Part of the reason you want to have solid legal content on your website is to rank higher on search engines to get more clients. That is, after all, why you are probably still reading this. But the most important notion you cannot forget is that some people searching for legal advice are looking to see if you have the answers to actually help them. They are not looking for generic marketing material, but rather they are looking to see if you have the answers they need. Therefore, creating authoritative guides and strong educational resources are a most to not only bringing clients to your law firm but also hooking them on your services.
This will also help your SEO greatly. Drafting longer, how-to guides, step-by-step guides, and other guidelines or other materials can 1) bring more people to your website, 2) keep them on your website, 3) have them go to other pages in your website (not "bounce" away), and 4) show them they should trust you. The best resources are free books, FAQ information, blog posts with detailed explanations, step-by-step guides, and other elaborate guidelines and how-to do websites. Personal injury lawyers and personal injury law firms that use these techniques are going to get more clients that trust you.
10) Use Location Pages: One of the Biggest SEO Tips for Personal Injury Lawyers
If your personal injury law firm is in New York City, you should obviously have your main page and practice area pages focused on New York City.  But you should also have other location pages in the surrounding area where you want to also take cases from.  These pages shouldn't be prominent on your website, but they should be discoverable by search engines.  They should also rank to the prominent webpages and practice area pages on your website and link to contact pages. Location pages is one of the best kept SEO tips for personal injury lawyers.
For instance, a New York City personal injury lawyer law firm should have other location pages for some of the following places:
Bronx personal injury lawyer;
Queens personal injury lawyer;
Manhattan personal injury lawyer;
NYC personal injury lawyer;
Westchester personal injury lawyer;
Long Island personal injury lawyer;
Suffolk County personal injury lawyer;
Nassau County personal injury lawyer;
New York County personal injury lawyer;
Bronx County personal injury lawyer;
East Bronx personal injury lawyer;
West Bronx personal injury lawyer;
Bedford Park personal injury lawyer;
Norwood personal injury lawyer;
Riverdale personal injury lawyer;
City Island personal injury lawyer;
Pelham Parkway personal injury lawyer;
Tremont personal injury lawyer;
Woodlawn personal injury lawyer;
Fordham personal injury lawyer;
Bemont personal injury lawyer;
Arthur Avenue personal injury lawyer; and
Similar pages.
You get the idea. You'll notice that some of the geographic locations are as big as counties, some are cities, some are towns, some are neighborhoods, and one is actually a street! Yes, a street. In big markets and competitive markets, having SEO for a specific street or neighborhood shows prospective clients that you can help them. Be specific and focus on all areas you want to accept clients from.
Using These SEO Tips for Personal Injury Lawyers Should Help, But May Not Be Enough Without a Legal Content Writer and Law Firm Blog Writer
Yes, solo practitioners, small law firms, and medium law firms handling auto accidents, trucking accidents, and other personal injury cases can beat out large law firms that spend thousands or even millions of dollars on advertising.  In fact, many personal injury law firms who are sole lawyers and small law firms can do most of the work themselves too!  But look at all of the location practice area pages above—that is over 20 pages that maybe constitute a a quarter of all of the relevant areas around New York City which a personal injury lawyer will want to take cases from.  In fact, it may even be less of a percentage than that!
If each page takes a lawyer an hour to write, that is easily half a full week of work with just this list.  It could potentially be over a month's work of billable hours to do the entire neighborhood.  Small and solo law firms simply do not have the time to do this.  Yes, these SEO tips for personal injury lawyers will help (because we follow them ourselves), but time is needed to effectuate these tips.
This is why having a legal content writer or a law firm blog writer can really help your law firm. Not only do we have over a decade of experience with SEO, but our personal injury legal content writer was on the defense side, a plaintiff's personal injury, and is now a court attorney to a New York State Supreme Court Justice. Thus, we have both the SEO, internet marketing, and legal experience necessary to help market your law firm. Ask us today how we can help you.