Link Building for Law Firms: Hire Our Legal Content Writer to do Backlinks for Lawyers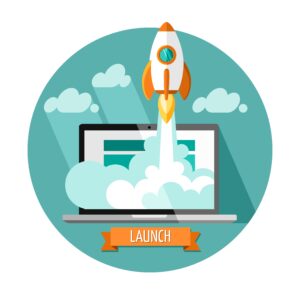 Our legal content writer are NAB Legal Marketing, LLC also does backlinks for lawyers to help with link building for law firms. This is a very difficult area of SEO to do, but we have spent over 11 years drafting law firm content and the last 4-5 years working on link building strategies. We have done this by building partnerships with website owners and SEO businesses around the world. We are proud to say we have developed a proven and reliable formula for law firm link building.
The methods we employ are white hat, meaning we are not using any unfair tricks or loopholes to get you backlinks. Rather, we work with relevant websites, businesses, bloggers, and others who find utility with in your website for their readers to help their visitors and to help get your more website traffic and links. Our focus is particularly for personal injury law firm handling car accidents, slip and falls or trip and falls, medical malpractice, construction accidents, dog bites, and related accident cases.
We are proud to offer the following services and backlinks for lawyers:
Powerful SEO Backlinks Plan (Can Add Powerful Guest Posts DA/DR 35-20 or TF 19-10)
Price: 100 backlinks for $300 (discounts for higher groups, up to 500 at a time)
Guest Posting on DA 85+ Websites for Backlinks
Pricing: $35 each, minimum 5 at a time
Any number you want (most ask for 5-10 at first, and then groups of 40)
Each post is 450+ words and uniquely written
Posted on DA 85+ (usually DA 90 to DA 94)
Stock photo used
Permanent backlinks
Search engine friendly
High traffic websites
Guest Posting on DA 40 to 90+ Websites for Backlinks
Pricing: $30 each, minimum 10 at a time
Each post is 400+ words and uniquely written
Using both dofollow and nofollow links
Permanent
Search engine friendly (most are Google-approved news or alert sites)
High traffic websites
Guest Post on Quora or Reddit DA 94
Pricing: $30 each
One post on Quora or Reddit of 450+ words
Uniquely written for your business
Search engine friendly and not spam
Link to your website
*NOTE*: There is a benefit to having a link from Quora or Reddit to your website (these are a type of Web 2.0 posts), but that benefit is really only good once per keyword or page. It is recommend to get one of each for your main keyword, and that is all. These are less about conversion, and more about link building.
Other Backlinks for Lawyers and Law Firm Link Building
Our legal content writer is constantly working to improve the results from our work. The back linking and guest posts we do are after years of both experimenting, but also learning Google's policies, learning Google strategies, and working with experts literally around the world. We still use SEO experts who have been doing SEO for over a decade. These are who we rely on heavily to perform this work, with our guidance on keyword analysis and experienced in personal injury. As a result, we truly have mastered the partnership of delivering exceptional website content along with SEO services.
This is an exciting for us to do, because we have seen how the back linking has helped our website and some of our clients who wished to learn with us. We will be offering other services are we continue to educate ourselves and develop new SEO purposes.
How to Use Our Backlinks for Lawyers
It is recommended to first try out our SEO services in a smaller package to make sure they are what you are expecting. This is because everyone has different expectations when it comes to SEO and backlinks. After you have seen the quality of the backlinks and our services, it is recommended to do backlinking services on a monthly or bimonthly schedule. For highly competitive markets and personal injury lawyers, it may be required to do it monthly. It may also be required at a very high level in some markets. For example, very competitive markets may have to do 500 backlinks for lawyers and 30 guest posts per month. There are law firms which are literally spending $2,000 to $3,000 a month on just backlinks.
That is not necessary to have some success. Most of our clients doing between $500 and $1,000 a month. Some clients are doing less in that they are getting great results. Again, it depends on your market, area of law, and competition.
We recommend buying a smaller package and then building up from there. We can also perform a full analysis to determine whether your website needs more help in a certain area. Quite frankly, you may even need SEO help in areas unrelated to backlinks and more related to on-page SEO, off-page SEO, or behind the scenes SEO. In that case, I can refer you to someone else who can help with that type of SEO work as it is beyond what a legal content writer can do. We are still remaining true and just doing backlinks for lawyers and legal content writing for law firm blogs or attorney websites.
How We Get Backlinks
The link building strategies that we employ are meant to help increase your law firm website's visibility on search engines. This is done through our partnerships with other websites, bloggers, news agencies, and other companies who agree to post blogs or link to your relevant information on your website. Not all companies or websites we approach will agree, however. And most websites or blogs want us to prove your expertise and authoritativeness before they even agree to consider your website as a source.
We also use back link strategies by placing your website's links and relevant pages, as well as guest posts about your website, on relevant websites where website visitors may find it helpful. This may not necessarily be potential clients, but it could be for law students, laypeople, paralegals, attorneys, writers, or for other intellectuals who may be interested your practice area. By doing this, we are driving relevant traffic to your website who can use your website in a meaningful way.
Although this does not mean that you will get a new client from it, the more traffic your website has the higher Google will rank it because it finds it worthy. Also, the longer that people visit your website and read the material on it, the more authoritative and helpful that Google will find it for users.
Why are Backlinks and Guest Posts Expensive?
Law firm link building is incredibly time-consuming. When you think about it, when you order a blog post from us it takes over an hour to draft, edit, and send back even a basic post. Some of the longer posts can take over two to three hours to fully research, draft, edit, and had a registered nurse review them. This is a long process, which is why the cost can be expensive.
But with backlinking, each backlink is carefully developed and naturally woven into real text. Many times that text is drafted just for your post, other times it is added to relevant posts that already exists. Your website and backlink are just added which helps increase that post's authority. It also helps increase your website's ranking and linking. This can take hours to find the appropriate sources to do this. It can also take years to get the authority, trust, and relationship with some website owners to get those links and opportunities. This is why backlinks are often expensive.
Which it is particularly true that backlinks for lawyers are experience and difficult. This is because it is a very competitive market. Especially for personal injury lawyers. It is also a market that is full of traps if links are not developed correctly. It must be done correctly and professionally.
Think about then adding drafting a highly-sensitive SEO guest post to backlink to your law firm website. Especially for personal injury law firms which are competitive. The content needs to both be natural and helpful, while also relevant to your website. This can help your website increase its ranking, but the amount to time it takes to do this is difficult. It is also built on years of research and education, as well as connections.
Thus, when you are buying backlinks and guest posts you are buying more than just the content. You are buying years of connections, years of search, and a long time of researching your website and the best places for your content. You are then buying the amount of time it takes to do the work such as backlinking, drafting content, and formatting it for the website. There is then a checking back and forth to make sure that the content and backlink are working. If not, the little adjustments needed.
Backlinking for Lawyers: A Word of Caution
Using backlinks and guest posts are not like normal blog posts. It is very different. You do not actually get the posts on your website. Many times clients do not actually follow your links to your website. That is not the point. Backlinks are to help Google and other search engines find that your website is authoritative. A way to do that is to explain the content on your website and how it works, why it is good, and how it can help people from other websites. The more websites that link to your website, the better.
But Google, Bing, Yahoo!, and other websites are constantly updating their websites and protocols. There was a time where some forms of SEO were allowed, but now they are banned. The same is true with types of backlinks. There are also black hat and white hat backlinks. It is always risky to use backlinks. We pride ourselves on working with partners who are white hat backlinkers. We also do the keyword analysis and checks ourselves, ensuring you are getting the proper content too.
However, with anything related to technology, there is always a risk that what is safe today is not safe tomorrow. That is a huge risk. That means that you will need to assess whether any SEO is appropriate for your website and the risks that you take. You need to understand that some mistakes could result in your website being banned or blackened out on Google or other websites. You could also get your website tapered down or brought down in search engine results from Google if the backlinks are not done correctly. Or if the search engine decides to ban what was once legal and safe.
As such, NAB Legal Marketing, LLC and its partners take no reasonability in any negative aspects that may happen to your website due to our backlinks. They are advertised as safe and effective, today. The method may always get banned or tapered down in the future. This is a serious risk that we are all taking. None of NAB Legal Marketing, LLC, its partners, agents, employees, managing members, attorneys, members, editors, or other individuals working for, in, or with NAB Legal Marketing, LLC can be held liability for any bans, blacklist, or negative consequences through backlinks. That means that you agree to entirely indemnify and hold harmless NAB Legal Marketing, LLC from any fines or damages.
Interested in Backlinks for Lawyers? We Can Help
If you are looking for backlinks for lawyers or guest posts for lawyers, contact us to learn how we can help you today. We offer high quality services that can be one-time or reoccurring on a monthly subscription. Learn more about our flexible and effective plans today.