About Our Legal Content Writer
NAB Legal Marketing, LLC was founded in 2012 by Nicholas A. Battaglia, Esq. who remains the managing member of the company. However, the first concept of a legal content writing venture began in 2010. This is when our first blog posts were drafted when Mr. Battaglia was just a law student looking to make a few extra bucks. Any about our legal content writer needs to acknowledge the support from family, friends, and law professors who encourages this fledgling to fly. Something interesting about our legal content writer is that he based into this position on a part-time job, and ended up becoming extremely interested in learning more to help attorneys throughout the United States.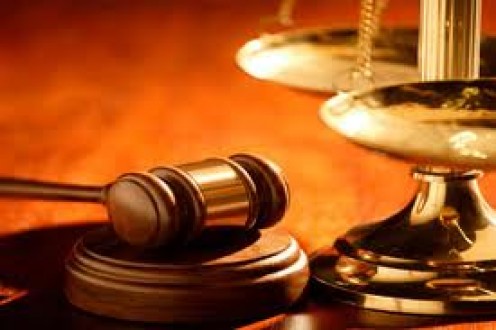 Licensed to Practice Law, Clerking Experience, and Other Distinctions
Mr. Battaglia is a licensed attorney in both New York and New Jersey. He started his career as a New York personal injury litigator and appellate attorney. His performance in 2014 resulted in a Super Lawyers: Rising Star Award for 2015. This is an award given to the top 2.5% of personal injury lawyers under the age of 40 and with less than 10 years of practice experience.
In January 2015, he was appointed as principal court attorney for Justice Lisa M. Fisher.  Mr. Battaglia also served as a member of the Character and Fitness Committee for the Third Judicial District in the Third Judicial Department from 2019 until 2022.
Outside of court, in 2019 Mr. Battaglia was appointed interim chairperson of the Town of Coeymans Planning Board until a new one was appointed.  He served as secretary of the Greene County Bar Association and was elected in 2020 to serve as Vice President.
For a digital resume, please visit Mr. Battaglia's LinkedIn Page available here.
In addition to being licensed in New Jersey and New York, he is also licensed to practice in the U.S. District Court for the District of New Jersey, and the U.S. District Court for the Northern District of New York. He has numerous publications through law reviews, state bar associations, and other online mediums.
The Beginnings: About Our Legal Content Writer
NAB Legal Marketing, LLC started as a humble side-job for a law student to gain experience in an interested area of law while honing his research and writing skills. As noted on the "Testimonials" page, it was an instant success. The response from regular clients, prospective clients, and other attorneys referring cases was apparent and profound. This small dorm room job quickly launched into a nationwide opportunity.
Quick Growth for Our Legal Content Writer and Legal Marketing Business
After some local success, our legal content writer started to advertise nationally and quickly started to work with law firms practicing in almost 40 states. At the time, we handled all types of law firm blogs including divorce, family law, criminal law, Medicaid planning, estates, probate, trusts, bankruptcy, FDCPA, TCPA, custody, contracts, healthcare planning, nursing homes, and of course personal injury law firms. Given this growth, at one time we had 7-8 other lawyers working as independent contracts to draft, edit, research, or prepare blog post for clients.
However, Mr. Battaglia still had and still has a strong affinity for personal injury cases. This is partially because of his practice experience on the defense side and then the plaintiff's side. However, our legal content writer also enjoys the more complicated medical issues which are common in personal injury cases. This is particularly true of medical malpractice cases and birth injuries. Any about our legal content writer needs to acknowledge not just the legal achievements and interests, but also the medical and anatomical interests. This is why helps our legal content and blog posts resonate with prospective clients.
Jumping to SEO for Our Personal Injury Law Firm Clients
Our legal content writer started this business a decade ago. To think back over at the technological advancements from the last decade is head spinning. One of the largest technological advancements had to be through search engine optimization, or SEO. This is particularly true for Google, which exploded from strong search engine contender to the immeasurable search engine that it is today. This forced a lot of research and time spent in developing new approaches to improving law firm success through law firm blog posts.
And we did it.
Our medical malpractice legal content writer had a $3.6 million award come in for one of our New York medical malpractice lawyers. The client met with the lawyer referencing the law firm blog post on the lawyer's website. The attorney took the case and, after contentious litigation, recovered a $3.6 million award. This is the proven success and results that we strive for and deliver.
There is nothing about our legal content writer that is not amazing. You simply will not find a resume like our legal content writer. Mr. Battaglia has actual litigation experience, proven appellate success, experience on both the defense and plaintiff side, as well as actual chambers' experience. Our personal injury legal content writer also serves on an ethics committee and even has experience as chairperson for a Town Planning Board. Get our asset on your side to help your law firm grow!
Shifting to a Personal Injury Legal Content Writer: The Important About Our Legal Content Writer Part You Need to Hear
While we have delivered powerful law firm blog content for many other law firms in different practice areas, the most successful has been personal injury. After much internal debate, we have decided to shift our services to mainly helping personal injury law firms. While we would still draft content for other law firms on a select basis (still ask!), given Mr. Battaglia's prior experience as a lawyer, chambers' experience, and proven track record of success for personal injury law firms, NAB Legal Marketing, LLC has made this important shift.
This is partially because there are over 6 million motor vehicle accidents a year, 5 million dog bites, and almost half a million preventable fatal medical errors, but year the 1.35 million lawyers in the United States still had to fight hard for cases. We intend to help those who seek our services to get better leverage in this cutthroat market. Nothing about our legal content writer could stress how motivated and passionate he feels to help any personal injury lawyer that asks for a law firm blog writer to save a legal practice.