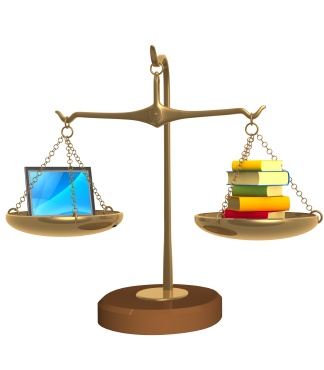 Our legal content writer can help your personal injury practice. If you are a personal injury lawyer, your law practice is quite varied. You may handle motor vehicle accidents and trucking accidents, which sometimes require bio-mechanical engineers and roadway experts. You may handle medical malpractice which requires medical experts. Or premises liability cases like slip and falls or trip and falls which require engineers. And there are animal attack cases that require vets or animal behavioralists. Construction accidents which require, well, construction experts.
But our legal content writer knows this. He practiced law in New York on the defense side, plaintiff's side, and is now a court attorney to a NYS Supreme Court Justice (yes, see below!) Generally, there are these major topics that every personal injury lawyer most market to, which include the following:
Auto accidents, which also are also searched as car crashes, MVAs, motor vehicle accidents, auto collisions, and vehicle wrecks;
Trucking accidents, which are also 18 wheeler wrecks, big rig crashes, box truck collisions, semi tractor trailer accidents, flatbed crashes, tanker wrecks, truck collisions, and other large commercial vehicle crashes;
Medical malpractice, which includes searches for birth injuries (almost a completely separate topic), medical errors, medical mistakes, hospital negligence, medical negligence, and physician malpractice;
Premises liability cases (which the general public has no idea what this is), which include slip and falls or trip and falls (how most people know this to be), stairwell falls, property injury, animal attacks, dog bites, and falls;
Construction accidents, which are construction site falls, construction injuries, workplace injuries; and
Wrongful death, include wrongfully killed, fatal accidents, and other claims.
Look at these six general topics! This does not even go into the topics which are even more specific for each type of legal blog. Medical malpractice alone could be a whole book, as well as motor vehicle accidents. This is why marketing for personal injury lawyers can be a nightmare. Law firm marketing itself is already very difficult with all of the ethical considerations anyway. Both through the ABA and each state has a set of model rules of professional conduct to follow.
In addition, most law firms in America as small law firms or solo law firms. You simply do not have the time to dedicate to writing blogs all day. And time is money. The more time you take to write blogs, yes you will get new clients (hopefully), but you are taking away from working on, studying, or preparing for other cases you have. Which again, there are so many cases! These are a lot of topics that, unless you are handling these types of cases, it is certainly difficult to write law firm blog content for on a regular basis.
Our Personal Injury Legal Content Writer Has Real World Personal Injury Experience on the Defense, Plaintiff, and the NYS SUPREME COURT
But, like you, our legal content writer and law firm blog writer does have this experience. Our founder and managing member is Nicholas A. Battaglia, Esq., who is licensed in New York and New Jersey to practice law. He started his legal career handling nursing home compliance and nursing home defense work. This was both against the department of health for violations, as well as against plaintiff's personal injury lawyers.
He was then recruited and worked for several years in a plaintiff's personal injury law firm, wherein he handled auto accidents, truck accidents, medical malpractice, slip and falls, construction accidents, wrongful death cases, animal attacks, and other personal injury cases. Mr. Battaglia also handled appellate work, including drafting numerous appeals which he was successful in many.
Ultimately, our legal content writer and blog writer was appointed to the New York State Supreme Court as a court attorney to a Supreme Court Justice. Presently, the chambers he is appointed to handles personal injury matters, particularly auto accidents, slip and falls, and medical malpractice cases. Thus, Mr. Battaglia assists a Supreme Court Justice in presiding over any personal injury case assigned by the clerk's office to chambers. This includes handling mediations and settlement conferences, as well as meeting with real clients.
I highly doubt there are any other legal content writers or law firm blog writers with this type of experience.
Our Personal Injury Legal Content Writer Has Been Doing This for a Decade
Yes, there are a lot of legal content writers. And yes, some of them have been operating for a very long time. Some maybe even longer than us. But we have been in operation as a business for eight years and Mr. Battaglia has been drafting legal content for law firm websites and law firm blogs for a decade now.
What does this mean?
The legal content and law firm blogs work. But no business that is not producing results can stay open for a decade in this climate. There are so many other legal content writers and content firms out there, if this business was not that good it simply would not exist. Simple fact of our competitive and capitalistic culture, which as a personal injury lawyer you know very well! You have to fight for clients and, if you are not good, you will not get new clients.
But with our experience, we have the ability to help produce not only great legal content and law firm blogs, but also great optimized content. That because website owners need to have their content be ready for Google to feed to internet searches and personal injury victims. This requires search engine optimization, or SEO. Our business has been using SEO and evolving with it for the last decade. This is why it is better to use our legal content writer than to have a young associate or paralegal at your law firm do this.
Getting Results from Our Personal Injury Legal Content Writer
So experience is wonderful, but why does it matter for your personal injury law firm or law firm practice? Because we can get results. What kind of results? Well one of our clients, John H. Fisher, Esq., has advised us that he received a client DIRECTLY from one of our blog posts which resulted in a $3.6 million recovery.
YES!
Attorney Fisher contacted our office and told us what happened. He received a client contact for his law firm and scheduled an appointment. When he had the appointment, the client advised that he saw Mr. Fisher's law firm handled the same type of cases because of a blog post on the website. Yes, the client directly referenced seeing the blog post! Here is more about that story already posted on our website.
Go ask another legal content writer or law firm blog writer service if they have a story like that. I have not been able to find one!
Not Only Can You Get Money, But You Can SAVE Money With a Personal Injury Legal Content Writer
Let's face it, writing takes time. Especially blog writer. And especially at the end of a long day in form, drafting motions, or even worse—discovery pleadings. But someone has to do it. So most small law firms ask their young associate to do it. Solo practitioners, of course, have to do it themselves.
We discussed this in our blog post here. But for the record, the math is eye-opening. Particularly considering that we charge between $20 and $60 for most blog posts, with the average personal injury post being about $40.
SCENARIO 1: Billing Time
On a billing schedule (which not all personal injury lawyers do, but some solos and small firms might have other cases that they can bill for!), an associate may bill $200 an hour. If it takes an hour to do a blog, you lost out on $200 of billing. Now that is a simple way to show why you could save $160 by hiring a personal injury legal content writer for $40 a blog.
But it doesn't take an hour to do most blogs, upload them, add meta-descriptions, tags, categories (not sure of the difference?), and other SEO titles, slugs, and alt-names (lost yet?). And not to mention we don't know if your associate can do that competently anyway!
Most times it may take an hour and a half to do a blog, post it, and do the basic SEO above. That could be about $300 of billing lost. Hiring a personal injury legal blog writer would have saved you a whopping $260.
Wait, you charge your associates much more than that? Or you are a solo and charge $400 an hour? Well, you can do the math. You could be missing out on $600 for an hour and a half of blog writing. Yikes! A personal injury legal content writer would have saved you $560! If you do three blogs a week, in just one week a personal injury legal content writer could have saved you a mortgage pavement of $1,680!
SCENARIO 2: Salary
But wait, we are personal injury lawyers and do not bill. Even though some solo practitioners might do Last Wills, Probate, contract, land use, real estate sales, or other general practice work, we are really trying to prove to you why to hire a personal injury legal content writer. Since most paralegals (yikes do not give your marketing to a paralegal to do, but some firms do it!) or young associates are paid by salary, let's look at this now which we recently did in a blog post.
Let's assume you pay your associate $70k a year and give four weeks of vacation/sick time. Over the span of 48 weeks in a year, that is $37 an hour. Pretty modest for a lawyer actually. If it takes an hour to do, great! You may actually save $3 on having your associate do non-legal work like writing a blog. So long as your associate knows the difference between meta-descriptions, tags, categories, slugs, and how to optimize content based on Google's preferred SEO. But most likely, it will take that associate about an hour and a half (1.5) to do the blog post, which is $56. Again, with no SEO or fancy internet lingo above. You could save $16 a post by having a personal injury legal content writer. Or for three a week you could save $48 a week, or almost $200 a month. Wait, want more than three blogs a week? (you should). That would save over $300 a month if you did five blogs a week (normal), which is over $3,000 a year—a free month of office rent saved!
Oh wait. You pay your associate more than $70k? (and you should!).
If you pay that associate $150k a year with the same four weeks of vacation/sick time, now that associate is making $78 an hour. Even if that associate can do a blog in one hour, you are losing about $38 a blog post. But most associates will take an hour and a half, or $117 of time. This means that you are now losing $77 a blog post by not hiring a personal injury legal content writer. In a week of three blogs (you should be doing more!), that is now $231 a week lost, or $924 a month. If you do five blogs a week like you should be doing, that means you are losing $1,155 a week by deputizing your associate instead of a personal injury legal content writer. In a month, above $4,600 lost. That is LOST—not the cost of paying your associate, but the difference between paying your associate and paying a personal injury legal content writer. Huge difference.
But remember, our personal injury legal content writer 1) was a defense counsel, 2) was a plaintiff's personal injury lawyer, and 3) is appointed to the NYS Supreme Court as a court attorney to a NYS Supreme Court Justice, so he probably knows the law a little better than your new associate. Oh, our legal content writer has also been doing this for a decade, knows what the SEO and other internet terms are and how to use them, and has written thousands of other personal injury blogs. Because even being able to do the work, it still matters to be able to come up with the correct topics!
SCENARIO 3: You Use a Partner
Let's not beat the dead horse to fodder here, but just know above the figures of associates and salaries of $70k and $150k costing the law firm thousands of dollars each month by not hiring a personal injury legal content writer. Now for some reason, some larger law firms and medium sized law firms like to have their big name partners draft blogs. This is part of career development. That sounds like a great idea, until you realize that most of these partners are making nauseating amounts of money. Some are more modest at like $200k, but many partners in medium and large law firms are making $300k, $400k, or even more.
You do the math. Is it worth paying your partner to do a personal injury blog post, or hiring an experienced personal injury legal content writer to do it for maybe up to $60? Easy choice!
Why Personal Injury Lawyers Need to Focus on the Law, and Hire Our Personal Injury Law Firm Blog Writer for Help
Remember the list of six general practice area pages above? That was pretty long. But that was not all of it. Even though coming up with topics for a law firm blog can be difficult, you need to realize that there are so many topics that people are searching for that your youngest associate may not know. Some of the most important topics that personal injury law firms need to write about include the following:
Auto Accidents:
Head on crashes;
Side swipe crashes;
Rear end accidents;
Snow and ice accident;
Traumatic brain injuries;
Spinal cord injuries;
Amputations;
Wrongful death;
Inclement weather accidents (dust storms included!);
Passenger injuries;
Comparative fault;
Left turn crashes;
Children injuries;
Improper lane change;
Running a red light;
Failure to yield;
Drunk driving;
Speeding;
Distracted driving, including cell phone calls, text messaging, tablets, and computers;
Running a stop sign;
Improper u-turn;
Unsafe backing;
Parking lot crashes;
High speed collisions;
Blind spot crashes; and
Many other auto accident, car crash, and motor vehicle accidents.
Trucking Accidents:
FMCSA violations;
Hours of service violations;
Distracted driving, including text messages, handheld radio, calls on cell phone, looking at delivery map/bill;
Speeding;
Aggressive driving;
Using caffeine or illegal drugs to stay away;
Drunk driving;
Improper lane changes;
Improper merging;
Unsafe backing up;
Traumatic brain injuries;
Spinal cord injuries;
Amputations;
Wrongful death;
Inexperience truck driver;
Failure to use emergency flashers;
Rear end collisions;
Crossing the centerline;
Failing to yield;
Running a red light;
Dangerous left turns;
Inclement weather and hazardous conditions, including under the FMCSA;
Equipment errors;
Unsecured cargo or unsecured loads;
Running a stop sign;
Headlight defects;
Braking failure;
Failing to inspect cargo per FMCSA;
Steering column failure;
Improper hiring by trucking company;
Product defects; and
Other big rig, box truck, and 18 wheeler crashes.
Medical Malpractice:
Birth injuries, which is massive and covered in the topics below;
Cerebral palsy;
HIE or hypoxic ischemic encephalopathy;
Brachial plexus injuries;
Anesthesia errors;
Medication mixups;
Nursing home malpractice and abuse;
Pressure sores;
Surgical errors;
Wrong patient surgery;
Wrong site surgery;
Foreign objects;
Nursing malpractice;
Nursing home abuse and neglect;
Hospital falls;
Wheelchair errors;
Failure to guard fall risk patients;
Kernicterus;
IV errors;
Drug overdoses;
PCA pump malfunctions;
Allergy failures; failure to protect patient from allergy;
Stryker implants;
Surgical mesh errors;
Bowel perforations;
Breathing tube errors;
Failure not diagnose cancer;
Failure to diagnose a heart attack;
Failure to diagnose an aortic dissection; and
Many other claims.
Premises Liability:
Slip and falls;
Trip and falls;
Snow and ice;
Stairwell accidents;
Improper repairs;
Moldy wood;
Deck collapses;
Animal attacks;
Landlord and tenant responsibilities for upkeep;
Duty to repair;
Dog bites;
Negligent security;
Holes in the ground;
Hidden defects and traps;
Fires;
Traumatic brain injuries;
Spinal cord injuries;
Amputations;
Wrongful death;
Assaults;
Asbestos; and
Many other types.
Construction Site Accidents:
Falling debris;
Improper training;
Negligent hiring;
Falls from a height;
Product defects;
Truck accidents on site;
Negligent use of tools;
Failure to comply with state safety regulations;
OHSA violations;
Crane errors and crane accidents;
Product defects;
Explosions;
Electrocutions;
Traumatic brain injuries;
Spinal cord injuries;
Amputations;
Wrongful death; and
Other types of construction site accidents.
Wrongful Death:
Wrongful death of parent;
Wrongful death of child;
Pre-accident terror;
Post injury and pre-death terror;
Auto accident wrongful death;
Trucking accident wrongful death;
Medical malpractice wrongful death;
Construction site wrongful death;
Lost earnings of wrongful death;
Loss of services, loss of consortium, loss of affection;
Burial expenses;
Funeral expenses;
Premises liability wrongful death;
Nursing home wrongful death;
Pressure sore causing wrongful death;
Assaults causing wrongful death; and
Many other causes.
Personal Injury Law Firms Need Us
The topics both generally and the more specific topics are massive. These are some really big considerations that law firms need to understand. To market effectively and to a wide-group of potential clients, personal injury lawyers need to cover a lot of ground. With all of those topics above, we will cite to the appropriate statutory law, regulatory law, and authoritative medical studies, reports, or pages. We will look for statistics on nursing home malpractice and inadequate staffing. Or we can look how the FMCSA requires truck drivers to place waiting signs in three places within 10 minutes of being disabled on the road. And, of course, truck drivers having to turn on hazard flashers immediately when disabled and before placing warning signs.
We know these laws, regulations, and practices. We know damages for personal injury victims. We know SEO. This is because we have done this work for over a decade. Both with marketing, but also practicing as a lawyer for the defense, plaintiff, and now the court—the Supreme Court in New York. This is the highest trial level court in New York, which means it handles the most intense and complicated trials that lower courts cannot handle.
Simply put, ask our personal injury legal content writers how we can help you today. Because we can, and you should get our help for your personal injury law firm and practice.