What Makes the Best Legal Content Writer for Personal Injury Lawyers?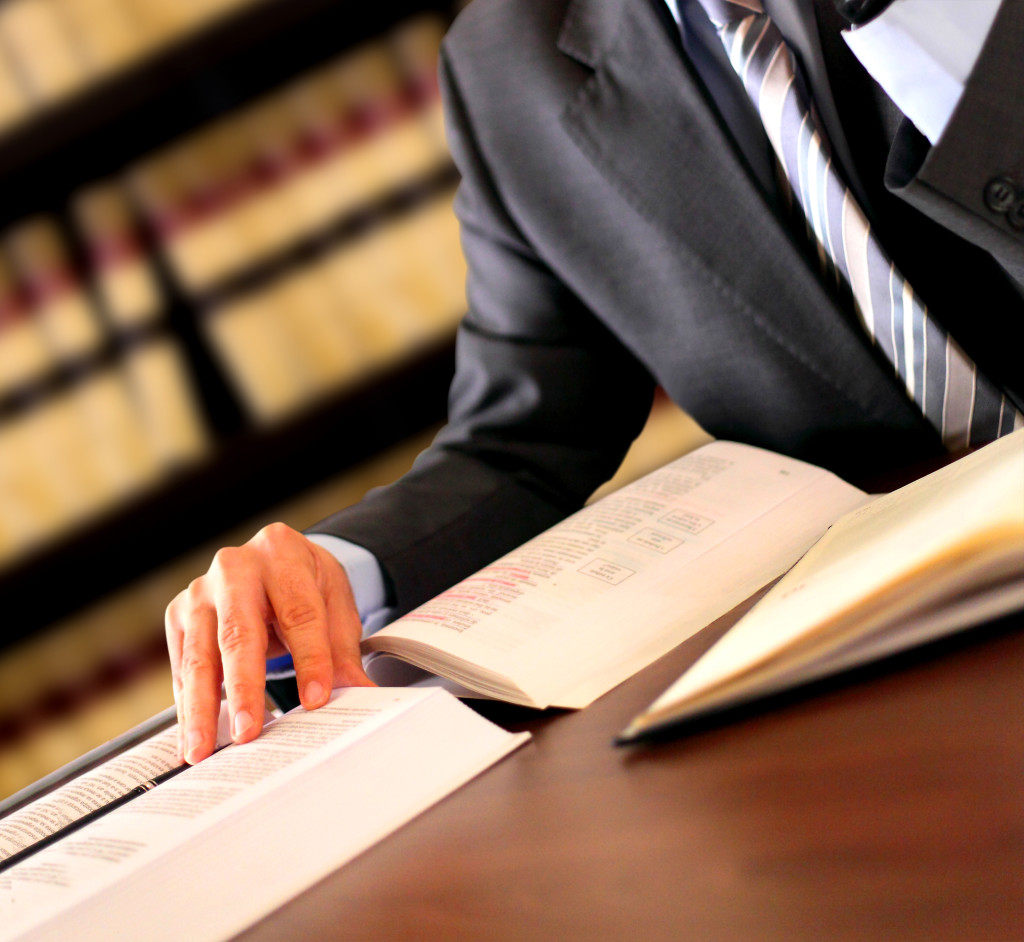 Practicing law is expensive and difficult. This is especially true for personal injury law firms which generally have to front the money for costs and disbursements, medical records, experts, and other expenses. But the marketing of your personal injury law firm does not have to be expensive and difficult. Although you need to ensure that you are utilizing your resources in the best way possible. This is why you do not need just any legal content writer, but you need the best legal content writer.
The word "best" is very subjective. Some lawyers may consider the best legal content writer to be the one that delivers content on time, even if the content is a little choppy. Other personal injury lawyers could consider the best legal content writer to be the one that provides long content for a cheap price. Or a cheap price in general. Whereas other lawyers just measure whether a legal content writer is the best by results.
Generally, the best legal content for a personal injury lawyer and law firm blog will have these traits:

Experienced writer, over five years and preferably ten years or more;
A juris doctor (J.D.) with accompanying law license;
Search engine optimization (SEO) experience;
Practicing law experience, a bonus if both plaintiff and defense work or in the field you are looking for such as personal injury law;
Proven results and hits;
Delivers content on time; and
Autonomous—"set it and forget it" types of law firm blogs.
Sure, a legal content writer may have some of these traits but not the others. That may make a good personal injury legal blog writer, but not an exceptional personal injury legal content writer or the best legal content writer.
Why Hire Us as Your Best Legal Content Writer
It is hard to go around and call something better than another. This is particularly true when you are claiming something is the "best" or at least better than something else. Thus, calling yourself the best legal content writer comes with great scrutiny. However, we have a rubric above that we can use to evaluate how we are compared to other legal content writers, particularly personal injury legal content writers.
1) We have Over a Decade of Personal Injury Legal Blog Writing Experience
We are an experienced writer. We have over a decade of legal content writing experience. Our founder and managing member, Nicholas Battaglia, Esq., has been writing legal blogs for personal injury law firms for over a decade. This has been almost entirely personal injury legal content writing. Most of the experience has been as a medical malpractice legal content writer and as a trucking accident legal content writer. As a business, we have been operating for now what is our eighth year. This is exciting because most businesses fail within five years, and our business had one of its best years last year in 2019. We are growing rapidly!
2) We have a Juris Doctor with Accompanying Law License
Anyone can write legal content and law firm blogs from across the globe for United States law firms. We recently joined Fiverr and see individuals from Nigeria, England, India, and other countries writing personal injury legal blogs for law firms in the United States. Yikes! Our system of law is a great one, but it takes more than an armchair/Google education to truly understand. Having a juris doctor (JD) is imperative to writing for law firms and personal injury lawyers. Not only that, but passing the bar examination is a momentous feat. Some say it is the hardest professional examination out there, or only behind the CPA examination.
Our legal content writer is licensed in New Jersey and New York, as well as the U.S. District Court for the District of New Jersey and the U.S. District Court for the Northern District of New York. Not only is this a huge feat to be licensed to practice law in the United States, but New York and New Jersey are some of the most difficult bar examinations to pass. It is a worldwide reputation that the "New York lawyer" is one of the fiercest and most respected. That's us!
3) We have a Decade of SEO Experience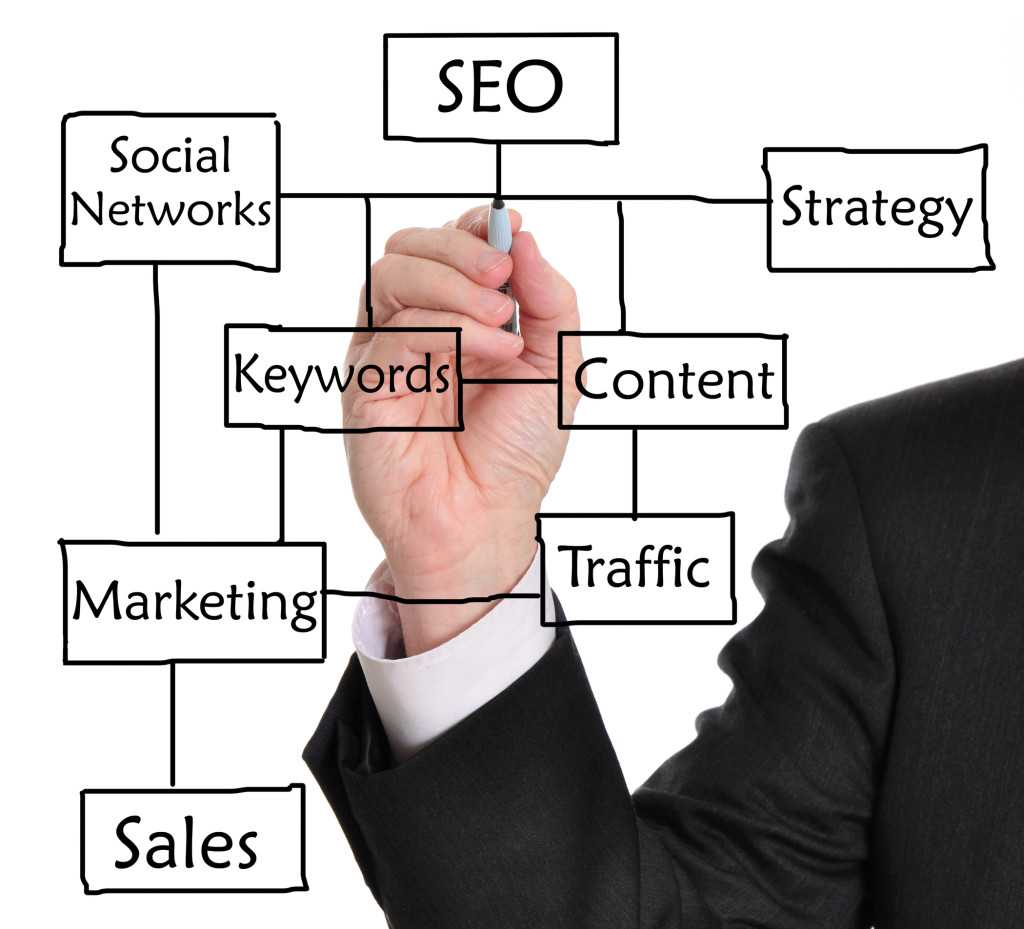 Search engine optimization, or SEO, is very important to appearing high on Google search engine results. There are many basic tricks that any legal content writer can use. This includes using buzzwords and repeating them throughout the blog. But the more experienced legal content writers know just how much of these buzzwords to use to not over-optimized a law firm blog post. Even better legal content writers know other important ways to use tags, categories, slugs, and meta-descriptions for law firm blog posts. But the best legal content writers know how to use SEO to translate exactly what is in that blog post for Google to understand. That is all SEO really is meant to do. It is meant to help search engines determine that your law firm blog post is relevant, unique, and substantive for what the individual searching is looking for. We have been doing this as a personal injury legal content writer for over a decade.
4) We have Practicing Law Experience as a Plaintiff, Defendant, AND the Court!
Okay here is the truth, many legal content writers do not have actual legal experience! Most legal writing companies online have not practiced law a day in their life. Some are not lawyers at all. Whereas others are juris doctor candidates (also known as law students) or individuals who have a JD but have not passed the bar.
Do you want a medical student operating on you?
Do you want a medical student who failed the boards operating on you?
NO! So why would you hire a law student or someone who just has a JD to write your legal content?!
This is your personal injury law firm. If you have someone who is not qualified writing your legal content, you are hurting your business. Your website is the window into your law firm. As lawyers, we do not have products to sell in the window or items to try out. We have our time and ability. If we are advertising ourselves with law students and failed bar takers, what kind of perception is that for potential clients? You have to treat every client as if they have a massive case like a TBI or brachial plexus injury. Why would they go to an auto accident lawyer with a bad website?
Here at NAB Legal Marketing, LLC, our founder and managing member started out doing nursing home defense and compliance work. He then went to a plaintiff's personal injury law firm wherein he handled a heavy caseload of auto accidents, trucking accidents, medical malpractice cases, birth injuries, construction site cases, animal attacks, and his favorite types of cases where were slip and falls/trip and falls. This included drafting summons and complaints, pleadings, discovery papers, making motions or defending motions, orally arguing cases, preparing for trial, drafting appeals, and negotiating then settling cases. This includes cases in the six-figure range! Don't you think the best legal content writer should have some practical legal experience?
Oh but wait, there's more!
Our legal content writer is also has clerking experience for a judge, where he works now.  If you can find another legal content writing company with this type of credentialing, we will give you a free blog post* of your choosing.  Here is a hint, we have looked around and no one has this experience that we have found!  And if they do, they do not have good SEO skills because we could not find them!  
As a court attorney clerking for a judge, Mr. Battaglia has settled cases over $1 million after mediating with lawyers for hours.  He also have assisted in drafting cases which are published in the Official New York Reporter and now forever a part of New York jurisprudence.  He handles all facets of working in chambers, including handling conferences, drafting orders and decisions, managing the caseload, and otherwise working to advance chambers.
Yes, our legal content writer has both actual personal injury experience as an auto accident lawyer, trucking accident lawyer, medical malpractice lawyer, premises liability lawyer, and appellate lawyer, as well as having unique chambers experience in actually handling and resolving cases.
5) Proven Results and Hits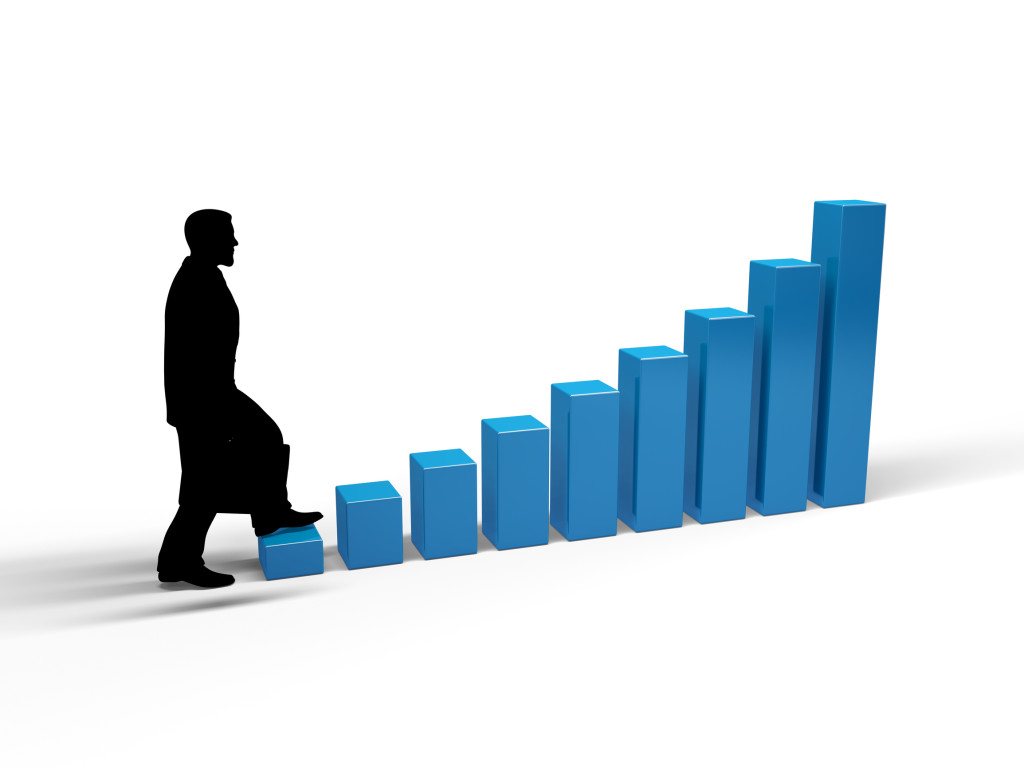 Our legal content writer has proven results and hits. As a medical malpractice legal content writer, we drafted an aortic dissection and heart attack misdiagnose blog post for a New York client, the Law Offices of John H. Fisher. Attorney Fisher had a client come into his office and advise that the medical malpractice blog post he found on Fisher's website www.protectingpatientrights.com sounded like that had happened to a loved one. Attorney Fisher accepted the case and after a few years of litigation, the matter resolved for $3.6 million. This was a huge success! After the resolution, attorney Fisher contacted our office to explain what happened and was thrilled to report how our medical malpractice legal content writing literally got him a multi-million case. Learn more about that case in our prior article.
If that is not a proven result, I do not know what is!
Why are we successful like this?
Any legal content writer and research some law on Nolo or medical conditions on the Mayo clinic website. And these are great resources. But the truly best legal content writer will have practice experience handling medical malpractice cases. Mr. Battaglia has handled medical malpractice cases from start to finish as a plaintiff's lawyer and in the court. He also understand the medicine to a very detailed point. Not many legal content writers even know what hypoxic ischemic encephalopathy (HIE) is, or have even heard of Kernicterus. These are very specific and narrow searches that, quite frankly, you will not get a lot of hits on for your website. But when you do get an aggrieved victim searching for HIE or Kernicterus, that person is going to immediate relate to you because you understand what happened and you can help. Considering that these types of medical malpractice cases could easily go for several million dollars, paying between $30 and $50 for a law firm blog post on this topic does not sound like such a bad idea anymore.
6) We Deliver Content on Time
Our content is delivered on time, period. As a former personal injury lawyer, Mr. Battaglia knows that timing matters. The statute of limitations period is finite and when it expires, even the best case is ripe for dismissal. The same is true for motion practices, where late opposition could mean that the papers are never read by the judge. If you tell us that you want content on a certain date and at a certain time, it will be there. That is our reputation and we deliver.
7) We are Set-it and Forget-it
We are autonomous. When you hire our personal injury legal content writer, we will sit down and pick a topic, length, and frequency schedule. This could mean posts are done Monday, Wednesday, Fridays for trucking accidents, or something more complicated like juggling two different websites that have five posts a week of varying topics but topics cannot overlap on the same day for the websites. Whatever the legal content writing schedule that you want, we can come up with a schedule and we will stick with it until you say otherwise.
We can also post content directly to your website, or send you the law firm blog posts so you can post it or even add to it (we have some clients that order 300 words and then add an additional 300 words of their own; they just want a base blog post from us).
8) BONUS – We are Responsive! Strong Communication From Our Legal Content Writer is Key
Although we already have the seven traits of the best legal content writer, we have some important extras you should know about.  The most important is that we are responsive to e-mails.  Most responses are done in four hours or less, almost all responses are done within eight hours.  Due to our appointment at the court, Mr. Battaglia cannot respond during normal work hours.  This means he will only be able to review and respond outside of 9-5 hours (EST).  He does get a one hour lunch period, which is usually taken somewhere for 60 minutes between the hours of 11:30 AM (EST) and 2 PM (EST) (only taken for 60 minutes, but will start sometime in that window).  It depends on the day and when he can take lunch.  Some days there is no lunch based on what is happening at court, such as a trial or full conference day.  In that situation, responses will be until after 5 PM.
Other than that, we have responded at 2 AM before. We do not close and as a practicing attorney for the court, we work all hours of the day and night. If you ask for a response, we will do our best to get back to you as soon as possible. If we do not know the answer or need more time, we will literally send you a response and say we are working on it and will get back to you as soon as we have an answer. It is all about having communication that makes use the best legal content writer.
9) BONUS – Reasonable Revisions or Don't Pay for What You Don't Like
As personal injury legal content writers, we are the reasonably prudent person when it comes to law firm blog content. We are responsive to your requests and concerns. If you do not like the content or feel that the content does not match your style (both of which are rare!), we will try to get you reasonable revisions until you are content. If you do not like the content at all and think it is unworkable (which rarely has ever happened, and has not happened with personal injury cases), we will NOT charge you. You just cannot use the blog post and we maintain the rights over it. If you use it, you will be charged for the post or for a copyright violation—your call. As another lawyer, we send bills at the end of the month and expect law firms and lawyers to pay for the content they post and want to keep. Otherwise, we simply will go to your state grievance committee to file a complaint under what is ABA Model Rule 8.4 for conduct that affects the general fitness, honesty, and morale character to practice law. This is rare because we always work with our lawyers and law firms to get them the content they want so they are happy and content over it.
Notwithstanding, we will conduct reasonable revisions for all clients and try to resolve any discontent with our law firm blog posts. This is very rare thought and most of the content we send out is above and beyond what our clients expect.
10) BONUS – We Know Medicine and Anatomy
If you are a personal injury lawyer, you need a personal injury legal content writer that understands medicine and anatomy. After all, you are dealing with bodily harm and bodily injury! The best legal content writer will be able to explain what the ramification are from the injury, including medical bills, future medical expenses, and possible consequences.
For instance, an amputation blog post could be very general and explain how amputations cause permanent disability. That is true. But a good amputation blog post will list the different types of amputations which victims could search for and find online. A great amputation blog post will explain some of the ramifications such as the need for physical therapy, occupation therapy, and prosthetics. But an exceptional amputation blog post will discuss all of that, plus the emotional pain and suffering and cognitive injuries such as "phantom limb syndrome." An exceptional blog post will also explain how future lost earnings from being unable to return to the same job could be a type of damages in a personal injury case. And an exceptional amputation blog post will explain how a life care planner could opine to a reasonable degree of medical certainty as to future medical expenses, future equipment/house modification expenses, and other future costs that a person will have.
In fact, why don't you ask your legal content writer if they ever heard of that buzzword just used: "to a reasonable degree of medical certainty." That is an important part in any expert affidavit or affirmation, whether that be medical, engineering, construction, or any other expert opinion. This is how you know our personal injury legal content writer is really the best legal content writer—we have the experience and knowledge. Not just with the law, but also the practice of law and the understanding of medicine.
We are the Best Legal Content Writer You Could Hire for Your Personal Injury Law Firm
We have all of the important traits for what the best legal content writer should have, plus three other important attributes. This experience is not just in writing, use of SEO, and practice legal experience, but real and verifiable law firm blog results. Our personal injury legal content writer can handle any type of legal content post that you want related to negligent actions or omissions. We can also handle any type of personal injury. There that is something as simple as describing the types of broken bones, or outlining the four main types of cerebral palsy caused by hypoxic lesions to the basil ganglia and cerebellum.
Our personal injury legal content writer is also the best legal content writer based on experience. We have drafted law firm blog posts at least all of the following practice area topics as well as many others:
Auto accidents;
Pedestrian knockdowns or hit by a car;
Trucking accidents;
Construction site accidents, including falling debris or felling from a height;
Medical malpractice cases;
Bicycle collisions;
Nursing home malpractice cases, including elder abuse and neglect;
Birth injuries;
Wrongful death cases;
Motorcycle crashes;
Animal attacks and dog bites;
Intentional torts such as assault and battery, intentional inflection of emotional distress (especially in nursing homes as emotional abuse or psychological abuse);
Premises liability cases, including slip and falls, trip and falls, negligent deck collapses, and many other cases; and
Other negligence cases, including general negligence actions causing personal injuries through reckless, careless, and gross negligence.
In addition, we have written many personal injury blog posts for law firms that pertain to the specifics of personal injuries. As the best legal content writer, we know that many times a victim may search for the specific injuries to see if a lawyer could help. In fact, many medical malpractice victims do not know they have been a victim of medical malpractice because a doctor or healthcare provider has lied to them.
Thus, it is very important to have law firm blog posts about specific medical conditions or personal injuries. Our personal injury legal content writer has experience drafting these types of personal injuries and medical conditions caused by the negligence of another:
Cerebral palsy, including all the general types, including spastic, athetoid, ataxic, and mixed;
Traumatic brain injuries (TBIs), including the main types such as coup-contrecoup, diffuse axonal, or concussions;
Amputations;
Spinal cord injuries, including more generally partial or complete, or more specific as paraplegia, quadriplegia/tetraplegia, monoplegia, and other types;
Birth injuries (massive category);
Hypoxic ischemic encephalopathy (HIE);
Brachial plexus injuries;
Nerve injuries (which our legal content writer has specifically litigated and settled for over $500,000);
Kernicterus (horrible condition);
Shoulder dystocia;
Head injuries;
Heart attacks;
Aortic dissections;
Strokes;
Cancer, including the failure to diagnose and treat but the patient makes a full recovery. The real injury here is the rate at which the cancer is likely to 1) return, and 2) be fatally aggressive.
Broken bones;
Organ injuries, including heart injuries such as ruptures;
Specific nerve injuries down to the type of avulsion or rupture;
Spinal column injuries including spinal fusions requiring laminectomies; and
Many more types of personal injuries.
What About Different State Laws? Our Best Legal Content Writer Can Handle That too
We are often asked how our legal content writer can help a law firm out-of-state. Indeed, our personal injury legal content writer is licensed in only New Jersey and New York. This is a fair question. But there are three main reasons why it does not matter for us as the best legal content writer. This is because as an auto accident legal content writer, our practice legal experience helps us handle law form multiple jurisdictions.
We have worked with law firms throughout the country already. In fact, we have worked with law firms in almost half other states in the US. So we may have actual experience in your state.
As a court attorney to a New York State Supreme Court Justice, our personal injury legal content writer is used to researching unfamiliar areas of law. This is because the Supreme Court handles almost every single type of case. It is truly a "whatever walks in the door" type of situation. Often times this means looking up obscure areas of law that no one knows even exists. This ability to look up incredibly unfamiliar topics, interpret it, weigh what the two opposing parties are arguing, and then make a decision that is appealable (which is almost always affirmed), just demonstrates why we are the best legal content writer. We can handle law firms anywhere in the United States. The other thing is, since we are very good at communicating, if we have questions on interpretation we will also ask. This includes more procedural and difficult issues such as tolling statute of limitations periods or handling no-fault auto accident claims.
As a lawyer, choice of law and conflict of law issues occur. This is when there is an auto accident with a plaintiff from one state, a defendant from another state, and the injury in a third state. As a personal injury lawyer, you will need to be able to argue what law applies. You may also have to argue a case in one state but using the law of another state. This has happened in Supreme Court when a breach of contract case requires the construction of the contract and the rights of the parties to be interpreted in New York though Nebraska law, Massachusetts law, or other state laws. Thus, it is common for our legal content writer to use other state's laws in the actual practice of law.
Our Personal Injury Legal Content Writer is Not Just Any Legal Content Writer, he is the Best Legal Content Writer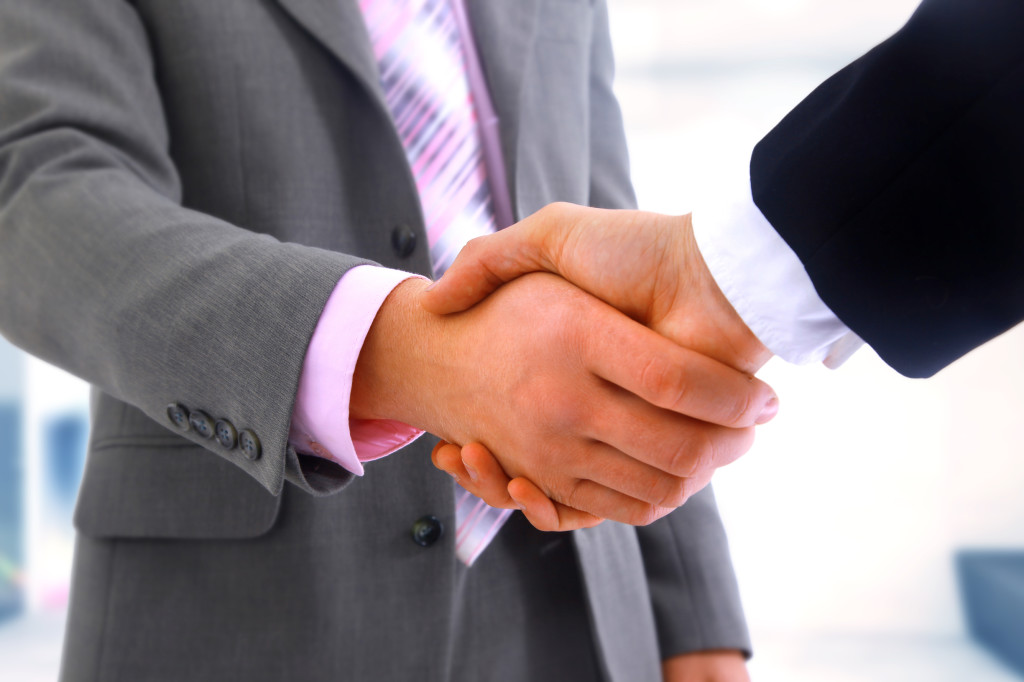 Yes, you can absolutely hire a cheaper legal content writer than our personal injury legal content. But you get what you pay for. Many of the legal content writers advertising online are law students, could not pass the bar exam, or from other countries. Do you really want the future of your law firm in the hands of someone advertising for your law firm outside of the United States?
You have to be crazy!
Think about it this way: You are paying for advertising. Sometimes you may be paying a lot. Do you think Super Bowl advertisers are going to use companies that failed to get a degree or that are from outside the area they want to advertise to? No, not likely—sorry!
We are the best legal content writer because of our experience, our ability, our proven track record, and the ease at which we make this for personal injury law firms. We are truly autonomous and you can come up with a schedule and we will perform it. This is the type of legal content writer that you need.
Some of our longest personal injury law firms have also had us as a trucking accident legal content writer or a medical malpractice legal content writer for many years. We have drafted so many different types of legal content for law firm blogs that we cannot even begin to recount it all. We easily have over a thousand blog post written and we have worked with law firms in nearly half of the US states.
If you need a law firm blog writer, we are who you should hire. We are the best legal content writer out there. And while there are some cheaper alternatives, there are also a lot of more expenses brands. In fact, there are some very large and reputable legal content writing companies out there which draft content at exceptionally high rates. They use law students, JDs, and sometimes new lawyers to do it. Do you want to pay those high rates for those writers?
Advertising your law firm practice is very important and it needs to be done correctly. If you fail to use legal content on your website in the appropriate manner, you will fail to get new clients. It is as simple as that. Ask our legal content blog writers how we can help. Hire the best legal content writer for your personal injury practice and contact us today with the easy-to-use and convenient contact us form. We look forward to giving you the best legal content that you could hope for. This will in turn, give you the best clients.